My style as a therapist is interactive and collaborative. I have a lot of passion for the clients with which I work, especially parents. I have extensive personal and professional knowledge with blended family issues in particular.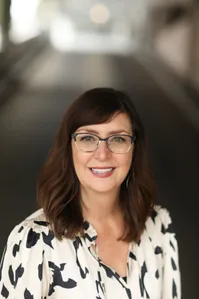 My therapeutic approach is to provide support and honest practical feedback in order to assist my clients to effectively address personal life challenges. I utilize a variety of treatment methodologies and techniques to offer a highly individualized approach to meet each clients specific needs. With compassion and understanding, I work with each individual and build on their strengths and work toward attaining the personal growth they are committed to accomplishing.
Among my areas of expertise are assisting clients with various developmental/life transitions, management of employment and academic stress, a variety of mental health issues, including self harm, substance use, trauma, and family systems.
In addition to having extensive experience as an individual, adolescent and family therapist, I have supervised interns in pursuit of their therapy license. Lastly, I have presented at National Drug Court conferences and to general audiences speaking on the topics of girls with trauma in the criminal justice system, trauma basics to non practioners, bullying and cyberbullying and substance use and abuse.
Specialized Training areas:
Extensive Skills training in interventions for various mood and psychiatric disorders
Extensive Skills training in DBT Interventions
Extensive Skills training in ACT Interventions
Extensive Skills training in Cognitive interventions
Extensive Skills training in Substance Use and Abuse
Extensive Skills training in Family and Adolescent Therapy
Extensive Skills training in High Risk Youth and Families
Additional Professional History:
Developed and Facilitated Adolescent Girls Outpatient Treatment Program for at-risk teens involved in foster care and the criminal justice system based on Seeking Safety Manual for Substance Abuse and Trauma Issues
Provided therapy to youth at Juvenile Hall and Muriel Wright Center
Provided comprehensive assessment to Judges, Probation Officers and District Attorneys in Adult and Juvenile Court in order to provide therapeutic alternatives to incarceration

Developed Mano a Mano social skills group and provided school based counseling at Bret Harte Middle School
Certifications and Professional Associations:
Certified by the National Center for Trauma and Loss in Children as a Trauma and Loss Clinical Specialist
California Rape Crisis Certification
California Board of Behavioral Sciences LCSW # 24123 issued September 2007
Member NASW (National Association of Social Workers)
Member CAMFT (California Marriage and Family Therapists)
Member NADCP (National Association of Drug Court Professionals)
Formal Education:
MSW, San Jose State University 2001
BA in Sociology, San Jose State University 1996, Cum Laude
Member NASW (National Association of Social Workers)
Member CAMFT (California Marriage and Family Therapists)
Member NADCP (National Association of Drug Court Professionals)